So you want to be all hip and hop on the gif train? Well, to no one's surprise, the incredible folks at KC Pet Project are already there and are willing to share their wisdom. Katie Grissum shared how the organization started their account, from pixels to gifs so to speak: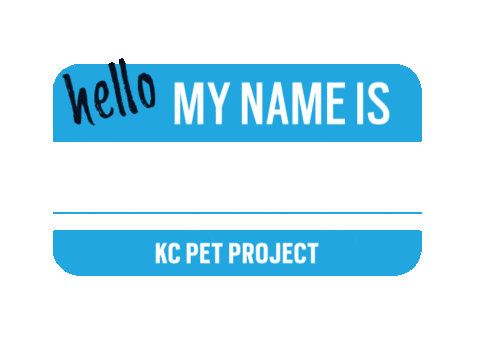 First and foremost:
In order to get gif stickers on Instagram, you have to have a Giphy account. Then you will need to apply to be a Brand Channel on Giphy. To apply, you will first have to create and upload 5 gifs onto your Giphy account. KC Pet Project's application took less than a day to be approved. This is also helpful as it will show you how many views your giphys have had!
They also went an extra step and after being approved for a brand channel, to get their channel verified. While it's unclear what that will do, it can't hurt. To get verified, they sent an email through the contact page asking to get verified.
Now, to the fun part: How to make a gif:
If you are handy in photoshop you can create a gif using frame animation. Think of frame animation like a stop-motion movie, each movement has its own frame. Here is a link to a tutorial. Once you have it down, it is super easy!
If you do not have photoshop, you can use Giphy to create your own gifs. On the upper right of their website there is an "upload" option and a "create" option. Click the "create" option and it will direct you to their gif builder.
Dimension wise, they've been making them 1000 by 1000 pixels, noting that the bigger they are, the crisper they are. For those struggling with the ugly white border, they've got you covered there too. Check out this handy resource.
Huge thanks to Katie Grissum of KC Pet Project for sharing all the info above so that other shelters can easily join the Giphy train!